No Lines
Waiting in lines isn't fun. You can now make your service payments online and skip the line!
Security
We use Stripe Checkout™ to process all payments. All of your information is safe with multiple layers of encryption.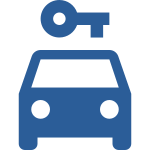 Convenient
No longer will you have to work your day around picking up your vehicle while trying to beat closing hours. Pick up your vehicle at any time convenient for you.